'100 confirmed' … Nicki Minaj to join American Idol judging panel, according to reports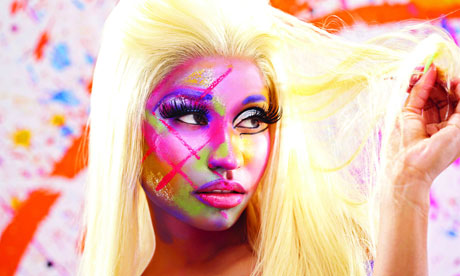 Nicki Minaj is set to appear as a judge on the next season of American Idol. The rapper and singer, who released her second album this year, is expected to join Mariah Carey on the hit TV series' judging panel.
While neither Minaj nor American Idol have confirmed the report, sources tell Us Weekly she has signed up for the show's 12th season. "She is definitely doing it," according to one insider. "[She is] 100% confirmed to judge," said another.
Although American Idol was for years the top reality TV singing competition in the US, the show has struggled in the ratings. Facing competition from The Voice and Simon Cowell's The X Factor, which launched in the US last year, American Idol hired Jennifer Lopez and Steven Tyler for its latest season. Those singers helped crown Idol's 11th winner, singer-songwriter Phillip Phillips, but announced this summer that they would not return in 2013.
If history is any precedent, Carey and Minaj will have at least one more colleague on the American Idol panel. With rumours that longtime judge Randy Jackson will be moved to a mentoring role, Pharrell Williams, Pink and the youngest Jonas Brother, Nick, are all reportedly under consideration. "You've got to create a panel that gels," producer Nigel Lythgoe told E! News. "A panel that makes sense together. It's not just about three individuals." Over at The X Factor, Cowell will be joined this year by LA Reid, Demi Lovato and Britney Spears.
The American Idol speculation comes at the end of a difficult week for Minaj, who was forced to cancel gigs in Dublin and V festival. "I was in jeopardy of losing my voice entirely and needing surgery on my vocal chord," she explained on Twitter, thanking her "true" fans for their support. She then shared some choice words for the critics: "If u have anything negative to say to me, please #EatShitAndDie," she wrote. "I will NOT let you people make me feel horrible for a fucking HEALTH issue! That's what got me in this mess! I shldve listened 2 the doctor! … If u can't understand that, your mother's a WHORE!"
American Idol should be interesting.